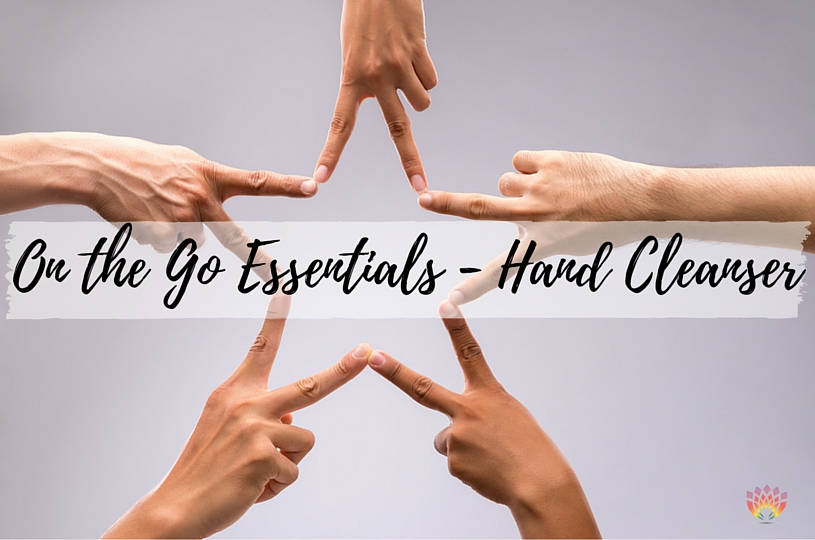 If you go camping, travel or have a kid or two in tow, you know that the most messy, inopportune times are those when clean, running water is not available. Prepare yourself for those times and keep this simple, non-toxic DIY hand cleanser in your bag. I'm pretty confident you'll never even think of using that alcohol laden, store bought hand sanitizer again!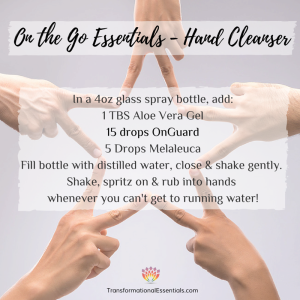 What makes this stuff so great?
#1 – it is all natural: No drying alcohol. No additives. No dyes.
#2 – each ingredient has a purpose.
Water dilutes the oils and ensures maximum skin coverage.
Aloe vera gel soothes and moisturizes the skin.
OnGuard essential oil blend not only supports healthy immune function,* protects against environmental threats and supports the body's natural antioxidant defenses,* but it also smells fantastic!
Melaleuca essential oil is renowned for its cleansing and rejuvenating effect on the skin. I added this oil to this recipe because it also promotes healthy immune function.*
#3 – Well, take a moment to read this piece published on The Power of Positivity about hand sanitizer so you can see for yourself.
Don't have the oils needed for this recipe on hand? Get in touch with me so I can help you order!
Get MORE INFOon Essential Oils
Friends don't let friends use skin products that have questionable ingredients, so don't forget to share!
*These statements have not been evaluated by the Food and Drug Administration. This product is not intended to diagnose, treat, cure, or prevent any disease.