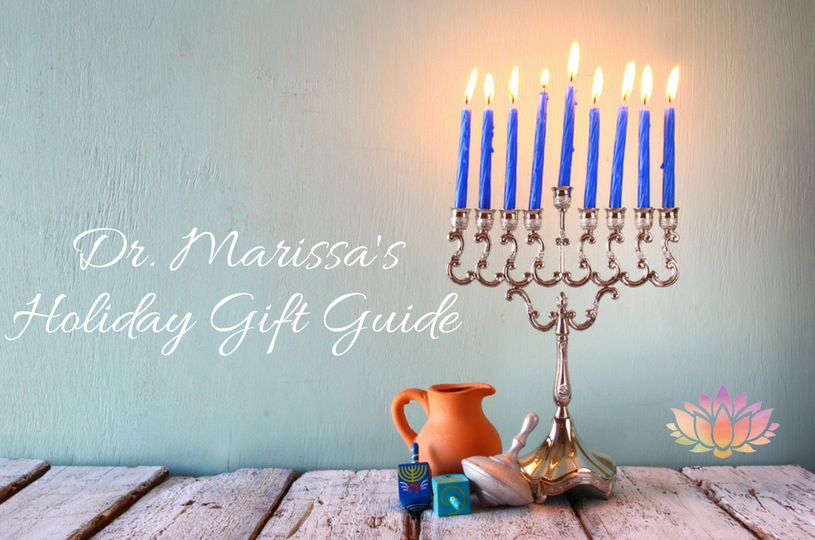 Have you finished your holiday shopping yet?
What's that? You haven't even started it??
You. Are. Not. Alone.
It's not that I don't want to give gifts. In fact, I love the gift giving aspect of the holidays! I truly want each gift I give to be thoughtful and useful, something that will honour the recipient. Do you know what kind of time investment that can be?? Still, I won't give gifts simply to fulfill some obligation, and there must be joy in it for everyone involved, which means I often end up gifting experiences.
My favourite experience to gift is wellness (I mean, I am a holistic doctor!), which is often a gift people deny themselves throughout the year. Here are my suggestions for you:
Chiropractic Care
Is there someone on your list who has mentioned that they'd like to see a chiropractor, but for some reason or another never makes the appointment? Get them a gift certificate! A  pre-paid visit to a skilled chiropractor may be the push they need to finally go for it!
Massage and Manicure/Pedicure
We can't make our loved ones put themselves first and relax, but we CAN give them the tools to do it! We've been told self-care is selfish, so many people skip over luxuries like massages and mani/pedis – which makes them the perfect gift! I'd even go a step further here, and get a massage and/or mani/pedi for yourself as well, so the gift is not only the experience but a day out with a friend, too!
DIY Spa Kit
What about that person on your list whom you know just will not enjoy a trip to the chiro, and truly will not make time to get a massage? Enlist your kids to help you make a simple but lovely DIY Spa Kit! Fill a nice box or basket with handcrafted body butter, foot scrub, and a soothing essential oil blend to diffuse, then finish it off with a soft towel or face cloth and voila! You have a thoughtful, handmade gift. 
These DIYs are also great for the people on your list whom you don't know personally but would like to show appreciation for, such as your children's teachers, or the mail person.
Diffuser & Essential Oils
I know scented candles are usually a go-to gift this time of year, especially for teachers and family members you may not be as close with, but I'm suggesting we step away from that tradition and start gifting people a cleaner way for their homes to smell fresh. Essential oils not only smell incredible, but you are reaping powerful health benefits by simply breathing them in, unlike candles and incense which actually release toxins into the air. Here are two of my favourite diffuser options from dōTERRA:
These kits are perfect for people who are just starting to enjoy essential oils:
Bonus – A Gift for the Little in Your Life
What child doesn't love playdough? I promise you, they will love it even more if it's homemade! Grab the kids and make up a big batch of my no-cook playdough to gift, or get the ingredients together, print out the recipe and let the receiving kids make it themselves!
Now you have five ideas to bring the gift of wellness to the people you care about. I hope these help! Happy shopping!
Wishing you and your family a warm and joyous holiday season.  
xo Dr. Marissa