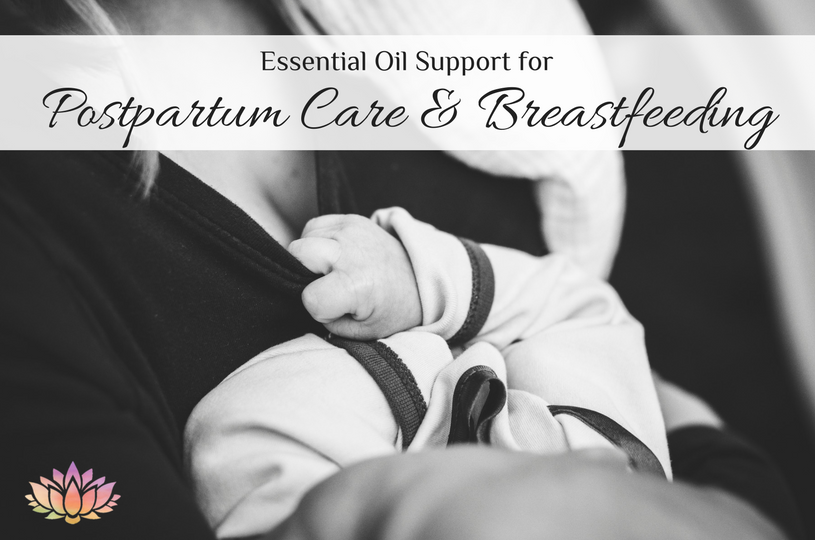 Congratulations, Mama!
You have successfully grown and birthed a new life! I hope you know how incredible you are. You deserve to be well taken care of, especially in these very early days after your new babe has joined the world. It may go without saying, but that care needs to start with you. Here is what you can do to support your body as it heals just after you've given birth.
Postpartum Self Care
Afterpains – Apply Lavender and White Fir topically to your lower abdomen or the bottoms of your feet.
Hormone Balancing – To help stabilize your mood and avoid those 'baby blues', apply Clary Calm on your feet, spine, and back of neck. Also be sure to keep up with the Life Long Vitality trio, especially xEO Mega.
Perineum Care – Combine 20-30 drops of Immortelle in a spray bottle topped with Fractionated Coconut Oil to aid in perineal bruising and discomfort. Also be sure to wipe very gently after using the toilet, and spray the area with Helichrysum diluted with water.
Mood Stabilization – Your mood can swing a bit at this time with the ongoing hormonal fluctuations, so try Balance on your feet morning and evening. You can also diffuse Geranium, Lavender, Sandalwood, and/or Ylang Ylang. Any one or several of these oils that you are drawn to will be beneficial.
Postpartum Depression – If you are experiencing more than the 'baby blues', it is very important to talk with your care provider about how you are feeling. Too many women suffer with PPD alone, and that doesn't have to be the case! At home, apply or diffuse Lavender, Wild Orange, Balance, Elevation, Peace, Grapefruit, and/or Sandalwood. If you are feeling anxious, Vetiver is very effective. For feelings of panic, a drop of Melissa on your thumb applied to the roof of your mouth will help ease those feelings. Some women even experience a feeling of grief at this stage, so Console and Elevation may be the combination you need. PPD is also another great reason to keep up on LLV and Frankincense, both in the morning and evening. Just like in pregnancy, 2-3 drops of Frankincense under the tongue, in water, or in a veggie capsule will help.
C-Section Scars – If you had a C-Section, allow the area to heal for a few days and then begin applying Helichrysum, Lavender and Frankincense with fractionated coconut oil directly to the scar line and surrounding area to promote healing and limit risk of infection. Immortelle is a good option to reduce scarring, and even works for older scars. Combine 40 drops of Immortelle in a spray bottle and top with additional carrier oil.
Stretch marks – Combine Helichrysum, Lavender and Myrrh with coconut oil and apply daily.
Breastfeeding Support
Have you chosen to breastfeed your new babe? Good for you! Though women might be "equipped" to nurse our babies, please remember that breastfeeding does not come naturally to all women, or to all infants for that matter. If you are having any issues, be sure to speak with a trusted care provider (like a lactation consultant) for support!
Essential oils are spectacular for supporting breastfeeding, but it is important to note a few things. First, always use essential oils after a nursing session so baby doesn't ingest the oils directly. While they are perfectly safe and absorb into your skin completely, feeding soon after oil application is too much for our tiny new infants. Second, I would suggest avoiding Peppermint entirely as it can temporarily decrease the milk supply you've worked so hard to build, even when used aromatically.
What oils can you use to support breastfeeding? Here are some of the most common issues that crop up and some helpful tools for you:
Dry/ Cracked Nipples – Allow your nipples and areola to thoroughly air dry after nursing, and then apply 1 drop of Geranium, Myrrh, or Sandalwood in a carrier oil. Though it is not necessary, this can be washed off between feedings.
Initiating Lactation – Apply Clary Sage topically to the bottom of your feet and spine.
Increasing Milk Supply – Massage well-diluted Basil and Fennel from your armpit down your breast and around the areola and nipple – not right over them – three to four times per day between feedings. During my years in midwifery/as a doula, I would recommend the use of herbs to increase supply, but I have found that essential oils are even more effective and fast acting. Essential oils increase milk supply and tend to maintain it, even when only used for a few days, whereas herbs generally need to be taken for a much longer period of time and milk supply tends to drop if you stop.
Decreasing Milk Supply – An exception to the above rule comes into play if you are producing far more milk than babe needs, or if you want to wean. To decrease an over-abundant supply, diffuse or topically apply Peppermint Oil.
It's important to mention that when you breastfeed, what you eat directly impacts your babe's health, so if you are noticing persistent yeasty diaper rashes or persistent colic, and remedies applied to baby don't seem to be enough, please take a careful look at what you are eating. If you have chosen formula for your baby, the same rule applies – consider switching formulas if diaper rash and colic persist.
For a more in-depth look at caring for your baby naturally with the help of essential oils, read my series, Essential Oils for the Littles in our Lives.
Additional Resources:
I've included this information in a class I filmed, so if you'd prefer a visual/auditory format you will find that video here: http://bit.ly/FreeEssentialOilClasses.
I spent years as a doula and in midwifery, but as I prepared this information for you I consulted with Stephanie Fritz, a full time home-birth midwife and leader in dōTERRA. I frequently recommend her book, Essential Oils for Pregnancy, Birth, and Babies, so it seemed fitting to get her guidance before putting together my suggestions on this subject! If you'd like to get a copy of her book (and if you are pregnant or expect to be, you'll definitely want one!) you can purchase it here: http://bit.ly/SFritz-EOPregnancy-Birth-Babies
Thank you for reading my guide to using essential oils for postpartum care and breastfeeding. If you have any questions, please leave a comment below, or join my Facebook group here: http://bit.ly/TE-OilTribe.
Cheers to you and your sweet new addition, Mama!
xo Dr. Marissa