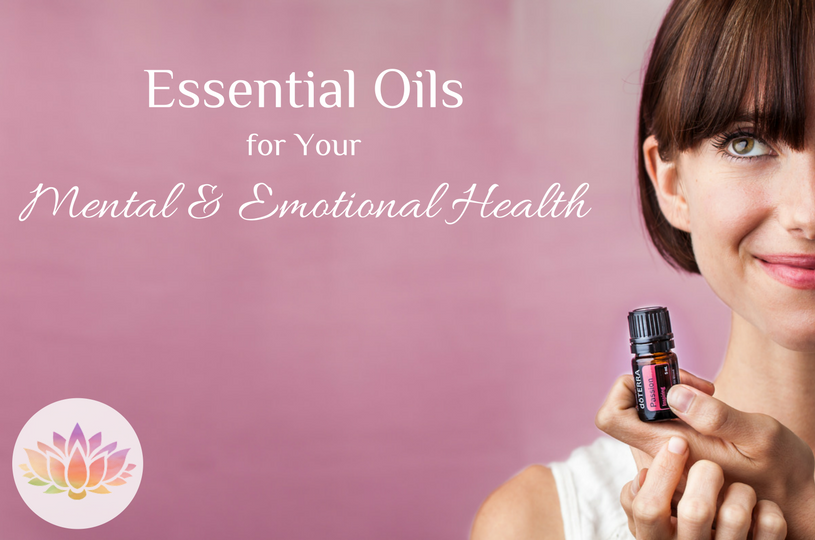 Did you know that our sense of smell is the first of our senses to develop, and it's possibly the most powerful? Even single celled organisms are able to navigate their environment due to – can you guess? – their sense of SMELL! Pretty incredible, eh?
So it makes perfect sense that our sense of smell and our emotions are linked — in fact, research shows that 75% of our emotions are triggered by smell! WOW! Imagine if you could figure out which scents evoke feelings of joy and contentment so we could help ourselves stay in a state of bliss as often as possible…
Well read on, Fair Reader, because you don't have to imagine! Aromatherapy is "defined as the art and science of utilizing naturally extracted aromatic essences from plants to balance, harmonize and promote the health of body, mind and spirit" (Jade Shutes, founder of The East-West School for Herbal and Aromatic Studies), and has been studied and refined for centuries across multiple cultures! Diffusing essential oils can help you to navigate some of life's toughest emotions – grief, heartache, anger – while bringing you back to your calm, centered, happy place.
No matter how you are feeling, there's an oil for that!
(And sometimes, there are a few!)
For Uplifting the Spirit –  Birch, Wild Orange, Cassia
To Promote Calm & Relaxation – Cedarwood, Eucalyptus, Myrrh
For Self Confidence – Bergamot, Jasmine
To Energize –  Cypress, Peppermint, Ginger
When You Must Focus – Basil, Douglas Fir, Rosemary
To Get You Grounded –  Arborvitae, Frankincense, Geranium
For Restful Sleep – Clary Sage, Lavender, Roman Chamomile
Some things to note, before you start dumping all of these oils into your diffuser (It's tempting, I know, because who doesn't need a little boost in most or all of these emotional areas?):
Some of the oils listed here will pair really nicely together, and some just won't! I've listed the oils based on having similar effects on the emotions, but that does not mean I intend for you to mix all of them together

Our body chemistry is unique, so not all people will experience the same outcomes from the same oils. I recommend opening a few bottles, smelling each individual oil, and letting your body decide which you are drawn to at the moment. Feel free to blend 2 or 3 of them together!
This list is not a definitive list of essential oils for emotions, but just an appetizer. I want you to get a taste of what essential oils can do for your emotional well-being. If you like what you've read here, leave a comment and let me know! I also love answering your questions, so message me if you have any.
Know someone who would benefit from this post? Please don't forget to share! 
Save