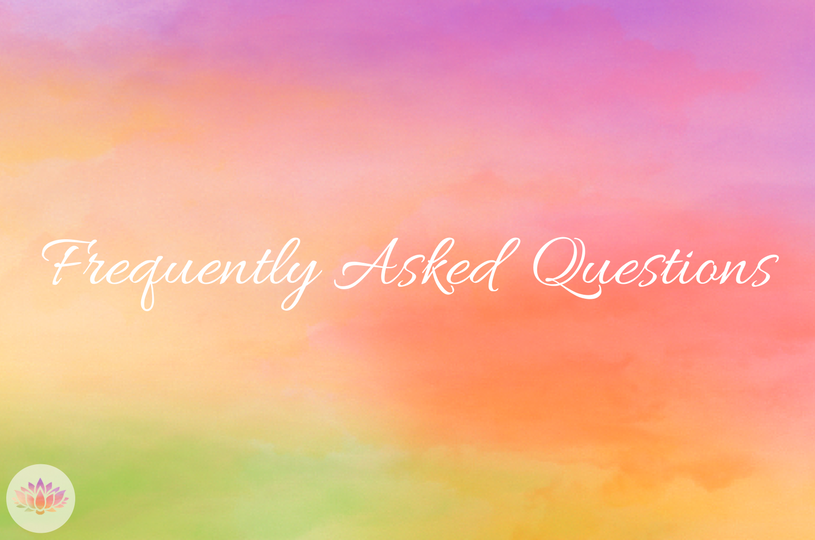 These are some of the most frequently asked questions that I receive.
I hope this helps you on your journey. Oil On!
I'm just getting started – How do I use essential oils?
Are essential oils safe?
In a word, YES! As long as the oils you choose are pure, they can be used aromatically, internally, and topically by almost all people, big and small.
I know they smell great, but what other uses do they have?
Immune support, emotional well being

,

hormone balancing, detoxifying your home, supporting cellular repair and resilience – the possibilities are endless!
Do essential oils really work?
Yes! In my experience, and that of the thousands of families in my dōTERRA community, they absolutely work for emotional well being, immune support, and so much more when the right combination of oils are used properly.
I've read that aromatherapists say essential oils should never be ingested, but a lot of people contradict that. Can I use essential oils internally?
As long as they are pure, sourced properly, and thoroughly tested, there are many oils that can be used internally. The company you choose to purchase your oils from makes a huge difference in this! Read my recommendations on the internal use of essential oils here: http://bit.ly/InternalUseofEO
Is it safe to use essential oils while pregnant/ breastfeeding?
Yes, many oils are safe while pregnant and breastfeeding; there are just a few that are not recommended during specific parts of pregnancy. I have a comprehensive Facebook Live class that I taught about pregnancy, birth, and the infancy period that you can access here: http://bit.ly/FreeEssentialOilClasses 
Do you recommend essential oils for children?
What about my pets – is it safe to use essential oils with animals?
I'm asked all the time about pets and oils, so I've put together a list of resources that you can turn to when you need info and you're not sure what to do. All of these resources are great for cats, dogs, and horses.
Facebook Pages & Groups:
The Dog Oiler – http://bit.ly/TheDogOilerFB
Paws 4 Essential Oils – http://bit.ly/Paws4EOsFB
Essential Oil Vet, Jan Roark, DVM – http://bit.ly/EOVet-JanRoarkDVM-FB\
Websites:
The Dog Oiler – http://www.dogoiler.com/
Essential Animals – http://www.essentialanimals.com/
Apps:
SpOil Your Pet – this app can be found via iTunes or the Google Play Store
Books:
SpOil Your Pet, by Mia K. Fezzo & Jan C. Jeremias – http://bit.ly/SpOilYourPet-Book
Essential Oils for Dogs and Cats, by Skye Patterson – http://bit.ly/EOsforDogsAndCat
How much should I use?
Essential oils are extremely potent, so just a little bit goes a long way. Follow the suggestion on your diffuser for aromatic use, and see my handy dilution guide for topical use. When subbing oils in for cooking, you may want to use a toothpick to get half a drop for 'hot' oils, and start with just a drop, then add slowly to taste with other oils (such as the citrus oils). [Access my dilution guide here: http://bit.ly/EssentialOilDilutionGuide]
What's a carrier oil? Why do I need one?
Carrier oils literally 'carry' essential oils onto the skin for absorption. Some popular choices for carrier oils include (but are not limited to) Fractionated Coconut, jojoba, avocado, and grapeseed oil. Carrier oils are essential to dilute 'hot' oils, as well any oils used for children or people with sensitive skin. Although many oils

can

be used neat (directly from the bottle), it is a good idea to dilute all oils used topically with a carrier oil, as that will increase absorption of the essential oil by slowing evaporation (giving you far more bang for your buck), and reducing any risk of skin sensitivity.
Do essential oils expire? If so, what's the shelf life?
Essential oils are extremely stable, giving them a very long shelf life (5-10 years, give or take), but you will notice that dōTERRA's essential oils that are recommended for internal use will have an expiration date stamped on the bottom of the bottle.
How should I store my essential oils?
Store your oils in the bottles they came in, out of direct sunlight, and be sure to screw the cap on tight after each use. If you are creating your own blends, I recommend using amber or blue tinted glass bottles.
What essential oils can I use for XYZ?
Why are dōTERRA essential oils so much more expensive than the ones I found at the store?
You really do

get what you pay for! dōTERRA essential oils are pure, ethically sourced, and extensively tested for quality

(https://sourcetoyou.com/)

. It's the reason why so many medical and research facilities around the world will only conduct studies on essential oils using dōTERRA products! I should also note that 

you only need to use 1-2 drops of a dōTERRA oil for therapeutic effect, vs. 10-20 drops of most store bought oils.
Will essential oils interact with the medication I am taking?
I saw someone with a gnarly rash after applying essential oils topically and going outside in the sun. What's with that?
Some oils are photosensitizing, which means when applied to skin that is exposed to sunlight, irritation will occur. One or two oils are phototoxic. It is best to avoid using these oils topically for 12-72 hours before sun exposure: Lemon, Lime, Bergamot, Kumquat, Grapefruit, Ginger, Wild Orange, Cumin, ETC. Please note that the citrus oils used in the dōTERRA skin care line are distilled rather than cold pressed, so they will

not

cause photosensitivity.
What does CPTG mean?
Certified Pure Therapeutic Grade – dōTERRA's way of saying you are getting the very best of the best, tested far beyond other oils available on the market!
Are dōTERRA essential oils Organic?
Organic certification is not possible because dōTERRA sources their essential oils from all over the world, and organic certification varies from country to country, BUT they do use 17 different testing methods to ensure that the oils are free of harmful pesticides, herbicides, solvents, and extenders.
Does dōTERRA test their essential oils/ products on animals?
Now that you are armed with a good deal of knowledge on Essential Oils made by 
dōTERRA, you can really start to experience the benefits. Once you do, I know you will want to share them with your friends and family! Help them get started by sharing these frequently asked questions with them. xo Dr. Marissa