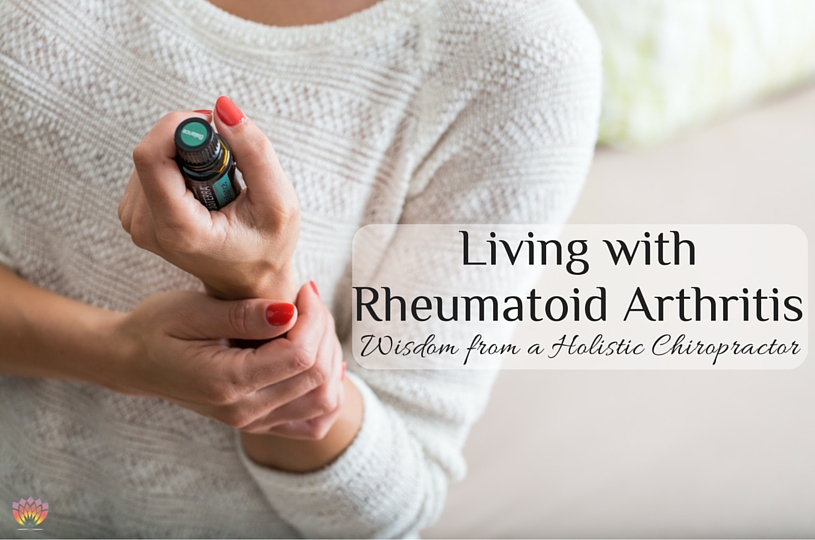 Chronic Pain – Common as a Cold
In my years as a chiropractor, I've seen firsthand how debilitating autoimmune diseases can be – and with the rise in poor nutrition, sedentary lifestyles, and use of prescription medications, these diagnoses are becoming more and more common amongst people of all ages. Rheumatoid Arthritis (RA), the chronic inflammatory condition that triggers the immune system to attack the joints, is particularly alarming, as 1 in 5 adults (ages 18-65) throughout the world are diagnosed with it each year. Women are twice as likely to be diagnosed as men, and 300,000 babies and children also have the condition. That is an overwhelming percentage of the population living with chronic pain, wouldn't you say?
Living with Rheumatoid Arthritis
Doctors have yet to pinpoint exactly what causes RA or who is susceptible to it, but one thing they are sure of is that when the immune system mistakenly attacks the joints it creates inflammation in the body. Managing chronic pain by targeting that inflammation requires a series of lifestyle changes that can be made at your own pace based on how quickly you wish to "cool" the inflammation in your body.
WATER – Dehydration causes a host of different issues within the body, from headaches to lack of focus to (you guessed it) joint and muscle pain! If you are sipping on coffee or soda throughout the day, start shifting away from carbonated, caffeinated drinks and one by one replace them with water until you are drinking around 8 glasses per day, or about half your weight in ounces.
MOVEMENT – Sounds crazy, right? I know what you are thinking: I am IN PAIN, why would I want to get up and move? I'm not suggesting that you run a marathon or hike a vertical trail, but I am urging you to be sure you are getting in some gentle movement each day. A ten minute walk after each meal, a few yoga stretches at your desk after the morning commute. You've heard the old saying, "Use it or lose it"? There is some merit to that.
DIET – This one may be the hardest, but it is certainly the most important, because when inflammation is present in the body, what we eat can either calm it or feed the flame, making the pain worse. While I am not a nutrition expert, my first recommendation here would be to cut back on refined sugar in a BIG way. Sugar is one of the biggest contributors to chronic pain, so if you are serious about feeling better (I know you are) then this is not negotiable.
In lieu of sugar-laden, processed foods, take a page from the book of Ayurveda and add locally sourced, whole, seasonal foods and spices like turmeric and ginger into your diet.
All Natural Pain Relief – No Prescription Required
Lifestyle changes are paramount when dealing with chronic pain of any kind, but let's be real here – it takes a long time to rewire your brain and build these new habits. Fear not, dear reader – there is much you can do for your body while you are gradually making healthy changes to your lifestyle.
CHIROPRACTIC – OK, so I'm biased here, right? Of course the chiropractor is going to tell you to see a chiropractor! But only because regular chiropractic care helps your nervous system to reset pain receptors, aid in balance and motion, improve your immune function, uplift mood, and generally benefit feeling better all around. It will also aid in mental and emotional focus and clarity, which is so important with chronic pain syndromes to keep you from feeling pulled down.
ESSENTIAL OILS – In addition to my chiropractic work, I am also an essential oil educator and there are 7 essential oils certified by Health Canada as Natural Health Products that have been applied in Aromatherapy to help relieve the joint and muscle pain associated with Rheumatoid Arthritis. That's right, essential oils are not just to freshen up the air, but are in fact a very powerful, holistic tool with many, many uses. Clary Sage, Cypress, Ginger, Lime, Peppermint, Juniper Berry, Helichrysum can be applied singly or in combination to support achy joints and muscles.
These are some of my favourite modes of use:
Soothing Rub – If you are new to essential oils, start with my simple body butter, just use helichrysum or cypress in lieu of lavender. I am going to bet that you have most of the ingredients in your home already, which is why it's perfect for beginners.
Roll On Blend – Roller bottles are probably most convenient method, as they are perfect to throw in your bag or pocket to take on the go! All you need are your oils of choice, a glass roller bottle (5ml or 10ml), and a carrier oil (Fractionated Coconut Oil, Jojoba or avocado oil are some of the ones I use most often).
Bath Salts – If you have the luxury to soak in a warm bath, this one is for you! The specific oils listed above (play with different combinations until you find the one that brings you the most relief) combined with the natural soothing power of heat and water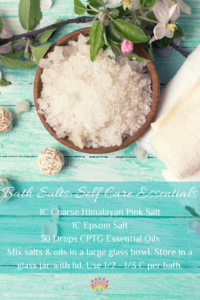 Essential oils are also a powerful tool for balancing emotional health, which is a critical (and often overlooked) part of living with chronic pain.
ACUPUNCTURE – It's true, acupuncture needling is a regarded holistic method to manage chronic pain. Acupuncture is an ancient practice used to correct imbalances in the body, which is essentially what inflammation is – an imbalance. 
Know someone living with chronic pain caused by Rheumatoid Arthritis? Please share this information with them!
For more information on RA, visit: