Going to a potluck, and not sure what to bring? As a vegetarian, I always try to bring something to a party that I can eat and enjoy without guilt, and since fruit and veggies are often scarce at gatherings, I whip up a simple dip and Voila! I'm ready to go.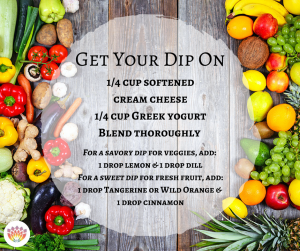 Avoiding dairy? Try subbing in an avocado and your favourite dairy-free yogurt! The color will be, well, different, but the texture and flavor should still be very good!
Hosting a party soon? When you try this recipe, don't forget to let me know what you think! And of course, when people say how good it is, tell then you made it yourself and share this link so they can make it too!