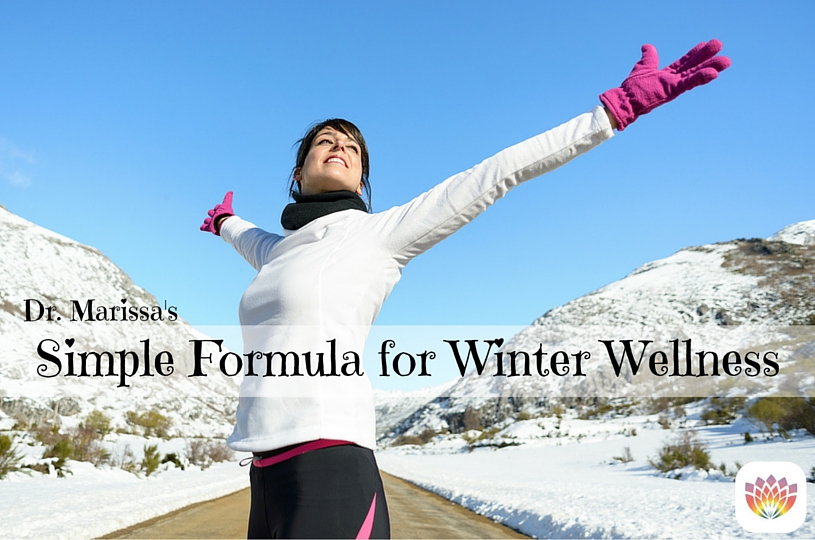 'Tis the season to spread illness! Eek!
But really, it's the season that shows how out of whack our bodies have truly become. 'Flu Season' is the physical manifestation of our unprepared immune systems, which means if we arm our bodies properly, we can skip this 'season' altogether!
NOW, how do we do that, Dr. Marissa?
Incorporate nourishing, warming foods into your diet. As the temps drop and fresh, seasonal fruit becomes scarce, go with your natural cravings for hot teas, soups and spicy foods. Spices like turmeric, ginger and cinnamon ignite your digestive fire, fight inflammation and taste delicious!
Stay Active.

Regular exercise has a host of benefits– improved cognitive ability, reduced stress, increased energy and improved sex life (woohoo!), among others– so whether it's a jog on the treadmill or yoga with the kids, keep your butt moving!

Supplement Carefully. Especially if you are as far north of the equator as I am, supplements like Vitamin D are crucial to supporting your immune system. You may also want to consider probiotics and essential oils.
**Bonus** Immune Support Diffuser Recipe to Purify & Refresh
So there you have it– three simple ways to support your body's already amazing, natural ability to fight off illness this winter! Don't forget to share this Winter Wellness formula with your friends and family with the fancy share button below.
Cheers to your good health! ~ Dr. Marissa