Is everyone enjoying the snow??
Coming back from the Dominican Republic this week is going to be tough for Peter and I, I know, so this warming blend will be going right into the diffuser when we get home!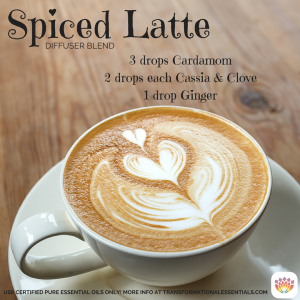 Cardamom promotes clear breathing and mental clarity and maintains respiratory health*. I like to diffuse cardamom for a sense of openness and to keep a clear head.
Cassia has a lovely warming, uplifting aroma and pairs perfectly here with ginger and clove. Cassia promotes healthy digestion* and may also support healthy immune function. Diffuse this one on its own in the bedroom to evoke feelings of arousal (wink, wink).
Clove is really invigorating, isn't it? While most useful for oral care, it works really well in this diffuser blend! Clove essential oil is also a natural insect repellent!
Ginger  offers terrific antioxidant protection* and has long been thought to support healthy digestion*. Diffusing ginger oil can create a sense of equilibrium and added energy, especially in the late afternoon.
Not diffusing your essential oils yet? What are you waiting for!? Give me a shout if you are ready to take the plunge!
*These statements have not been evaluated by the FDA. This post and the products discussed in it are not meant to diagnose, treat, cure or prevent any disease.
Love this blend? Share it with all of your snow bound friends!